Description
With enough features to satisfy even the most tech-hungry consumers, the Hisense Smart TV is the complete package at a price point that won't break the bank. Featuring Natural Color Enhancer technology, it brings images to life, reflecting the true colors of all that you're watching on screen. Hisense's Clean View technology automatically analyses input signals and optimizes images to make them the best they can possibly be. Individual pixels are enhanced in real-time, delivering sharper, cleaner picture quality, no matter what you're watching. High-end visual technology is paired with world-class audio from DTS Virtual™ that creates an immersive, multi-dimensional audio experience. With Game Mode and Sports Mode, you can take entertainment to the next level and enjoy superb viewing quality. And with Hisense's VIDAA U4  Operating System running the show, you're guaranteed an unprecedented Smart TV experience thanks to enhanced Artificial Intelligence, simplified interface and universal search functionality.
Natural Color Enhancer
The Natural Colour Enhancer technology optimizes colour reproduction by distinguishing between the smallest differences in the input signal, with compensation to produce a uniform and realistic final result. Whether it's soaps, docs or movies, you'll enjoy colours the way they were meant to be seen!
IDAA Smart TV (U4.2)
Powered by VIDAA 4.2
VIDAA 4.2 provides an unprecedented Smart TV experience thanks to its enhanced Artificial Intelligence, simplified interface and universal search functionality. Hisense continues to expand its virtual assistant compatibility with Amazon Alexa now fully built-in and Google Assistant ready via third party device.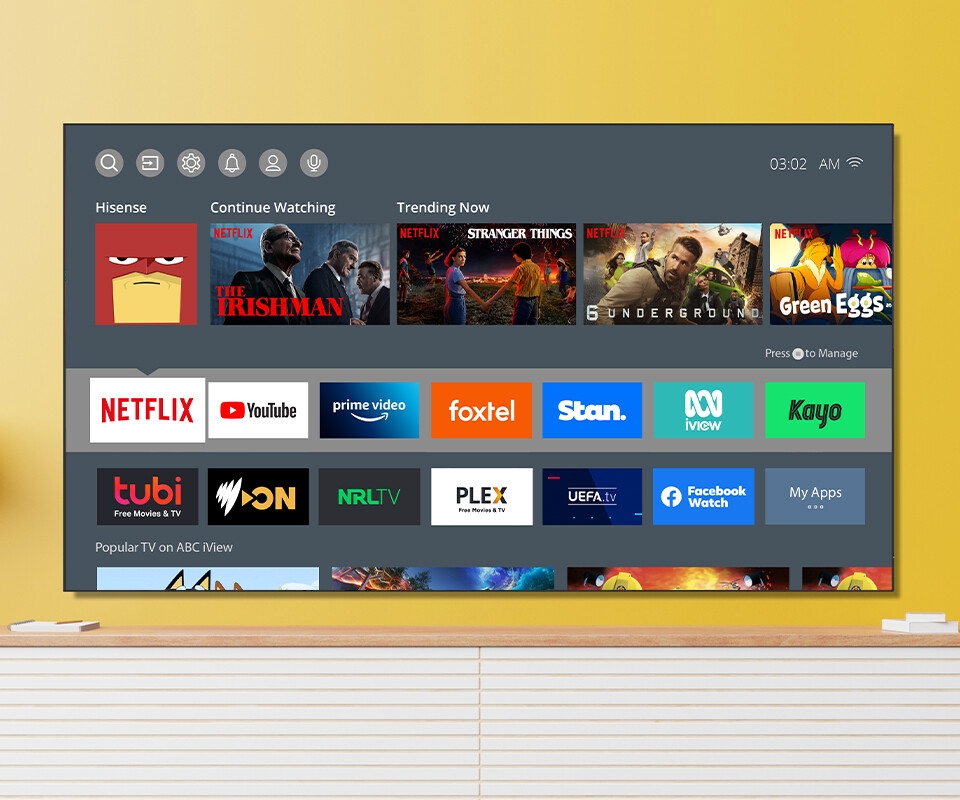 DTS Virtual:X™
DTSVirtual:X™ post processing solution for TVs supports inputs up to 5.1.4 and outputs stereo sound with virtualized surround and height channels, delivering an unprecedented immersive audio experience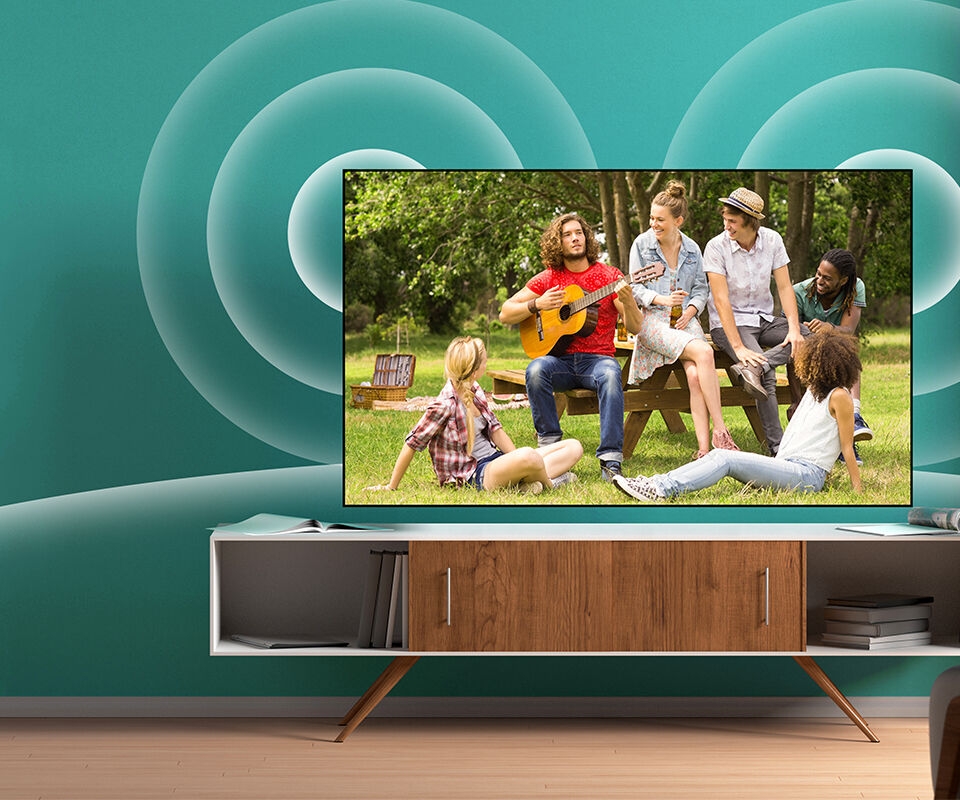 Win any game without delay
Game Mode (VRR + ALLM)
Variable Refresh Rate (VRR) + Automatic low-latency mode (ALLM) turns on Game Mode when a gaming device is connected. Boost your chances of scoring legendary wins by significantly reducing input lag when on Game Mode*. Shorter delay between input and reactions to on-screen developments is particularly important for fast-paced, competitive games. It will give you the chance to perform a well-timed move when gaming hard.**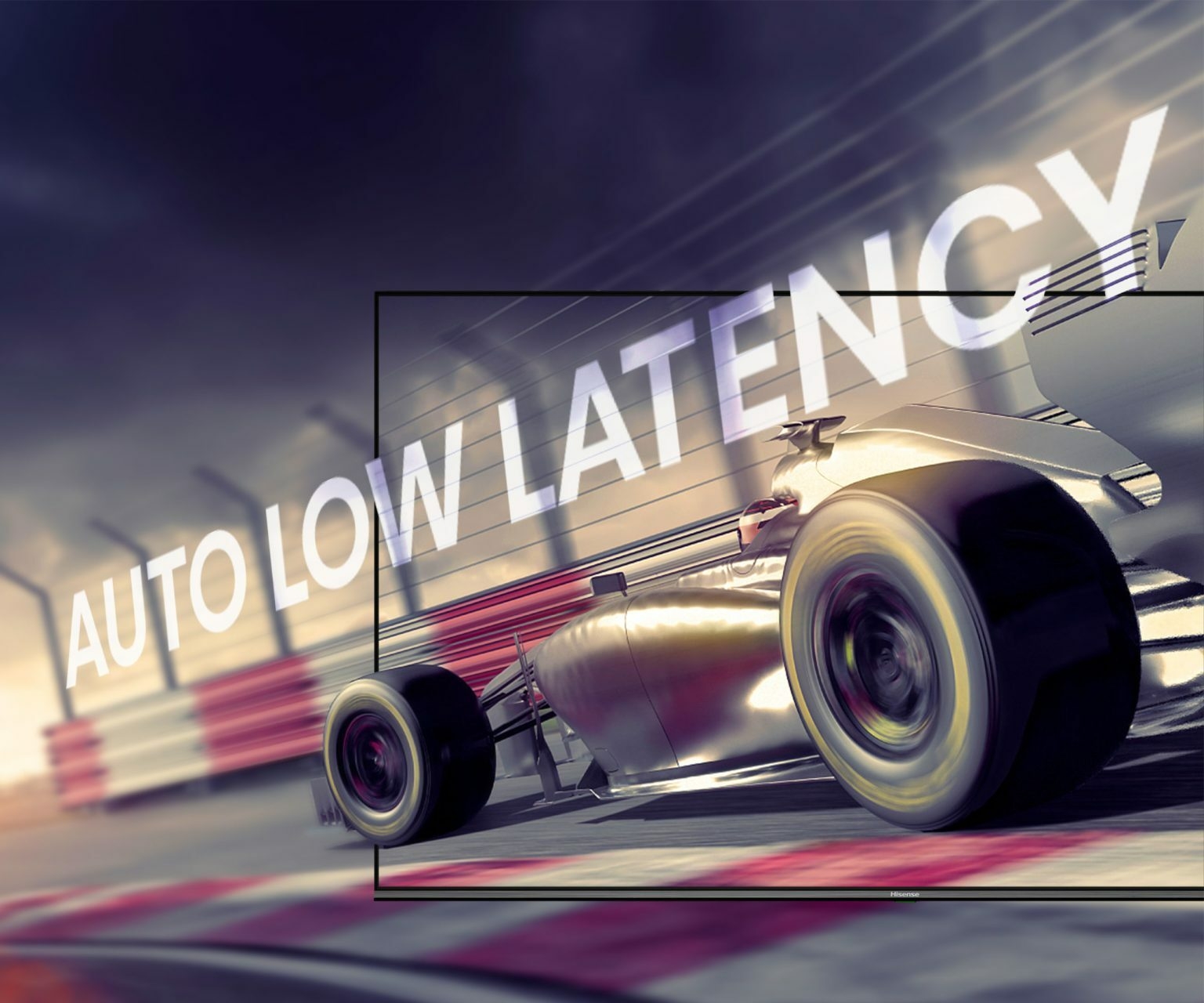 Sports Mode
For sports fans, Sports Mode provides an immersive live stadium experience in picture and sound. Brightness, contrast, colour, and sharpness are enhanced to create a truly vibrant, crystal-clear sports scene full of vivid colours and rich layers. The enhanced surround sound effect delivers a full, lifelike crowd sounnd while the commentator's voice remains clear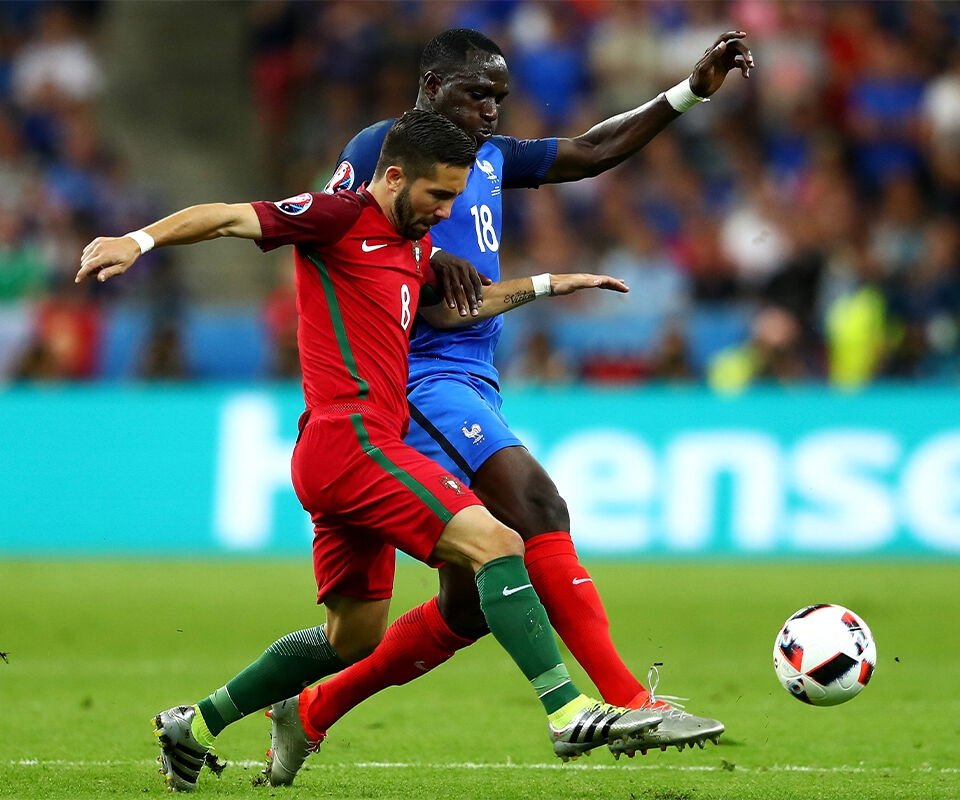 Connect your Way
USB, HDMI and Wifi
Connect your TV to content via USB, HDMI and the internet with ease to access a wide array of internet services. Browse the web, stream music and video on demand, check the weather, and get sports info, updates and more.
Technical Specifications
Display
Backlight System: LED Backlight
Screen size: 43″
Resolution: FULL HD (1920 X 1080)
Auto tuning
Smart TV
Audio
MAX Audio Output (RMS): 2 x 6watts
Dolby Digital
Automatic volume level (AVL)
Sound Equalizer
Terminal Inputs/Outputs
2 x HDMI
2 x USB
1 x Ethernet
1 x VGA
Features
Digital:
Internet: WIFI
ETHERNET
Dolby Digital
NETFLIX (Pre-installed)
Hotel Mode
PVR
Lip-Sync adjustment
Other features
Auto switch-off timer
Picture Mute
Time Shift
Sleep timer